Dentistry for Infants – Clinton, MA
Your Child Deserves a Head Start
Did you know that regular dental care should start much sooner, rather than later? In fact, the moment your child's tooth erupts through the gum line, you need to schedule an appointment with a reliable pediatric dentist in Clinton! With the help of our experienced dentists who are trained to provide gentle, caring services, your family can get the support it needs to ensure your child's oral health is taken care of. They're ready to build a long-lasting relationship with you and your youngest family members, so don't wait to give Simply Pediatric Dentistry & Orthodontics a call today to schedule a visit to receive dentistry for infants in our Clinton, MA dental office!
Why Choose Simply Pediatric Dentistry & Orthodontics for Dentistry for Infants?
Highly Trained Pediatric Dentists In-House
Sedation Dentistry for Anxious Patients
Modern Technology for a Superior Dental Experience
Oral Health Risk Assessment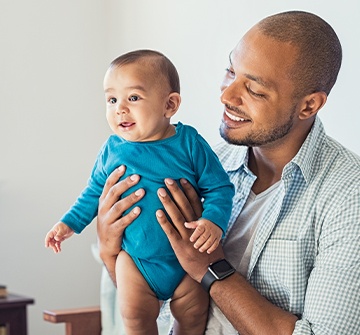 The sooner we can find potential dental problems and stop them, the better. At Simply Pediatric Dentistry & Orthodontics, we take time to review your child's risk for tooth decay and other issues that could affect their development. We'll also give specific instructions on how to keep their gum tissue and growing teeth clean as well as go over the best diet for them going forward. We'll repeat this process until they begin their regular checkups and cleanings so you can protect their oral health in the best possible way.
Teething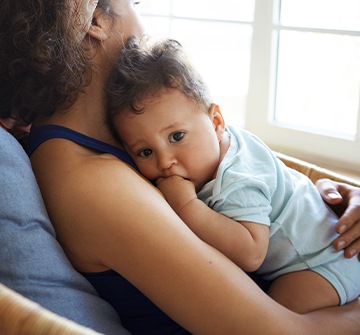 When your baby begins their teething process, you'll know pretty quickly. For example, you may notice your child becoming more irritable and less likely to sleep as well. This is because their teeth are applying pressure against their gum line. If you are struggling with this stage of their development, don't wait to give our pediatric dentists a call today. We are trained to provide you with techniques that work to ease their transition and make the experience for your child more comfortable. For example, gently rubbing their gum tissue with a teeth ring can ease their discomfort and reduce their irritability.
Learn More
Fluoride Treatments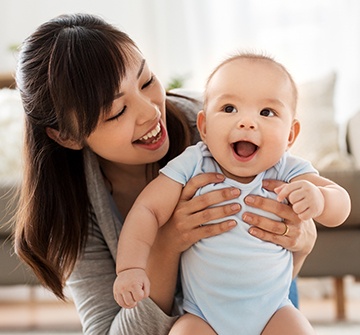 Fluoride is typically found in the foods we eat every day and the oral hygiene products we use. It's even put in public drinking water thanks to its proven ability to reduce the risk of tooth decay. The fact of the matter is children benefit the most from this regular exposure as it works to keep tooth enamel strong and more resistant to cavities over time. We recommend supplemental fluoride to your child during their early years as fluoride treatments offer fantastic support for their growing smile. Not only can we complete treatment in a single visit, but we regularly provide it during routine checkups for added convenience.
Non-Nutritive Habits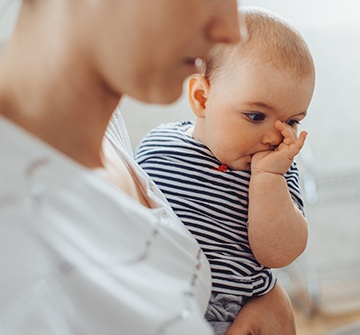 If your child has developed a thumb-sucking or finger-sucking habit, they are not alone. Children often do this as a way to comfort themselves throughout the day. While it may not seem like a big deal, the habit can easily lead to oral developmental problems as they age. If they continue this habit going into adolescence, it can dramatically influence the growth of their jawbone (and not in a good way). Parents who need help on addressing non-nutritive habits like these are welcome to give our dental office a call. We can provide tips that help motivate your child to grow out of the habit naturally. It's amazing what a little positive reinforcement can accomplish!