Dentistry for Teens – Clinton, MA
Help Your Teenager Enjoy Their Smile Into Adulthood
If you find that your teenager is struggling with the pressures of life, whether it's in school, making friends, or being in a relationship, you want to do everything you can to help them out. If there's one thing they shouldn't have to be stressed out about, it's their oral health. They're always welcome at Simply Pediatric Dentistry & Orthodontics, even if they're as old as 18! No matter what their needs may be, you can expect their dental care to be fully personalized to them and provided by a friendly team. Get in touch with our dental office today to schedule their next appointment to receive dentistry for teens in Clinton, MA!
Why Choose Simply Pediatric Dentistry & Orthodontics for Dentistry for Teens?
Pediatric Professionals at Your Service
Fun, Caring, and Laid-Back Dental Office Atmosphere
Accepting MassHealth and All Dental Insurance Plans
Dental Checkups & Teeth Cleanings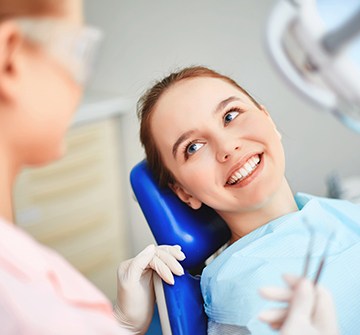 If you're planning on scheduling an appointment for your teenager, you should make sure to prioritize checkups and cleanings. These should be completed every six months as they allow our dentists to perform a comprehensive evaluation of their current oral health. For example, we'll examine all surfaces of their teeth, jaw, bite alignment, gum tissue, existing restorations, and other areas of importance. The sooner we can catch these dental problems, the easier their dental care will be moving forward. Professional visits combined with routine at-home oral hygiene will significantly reduce their risk for dental disease!
Dental Sealants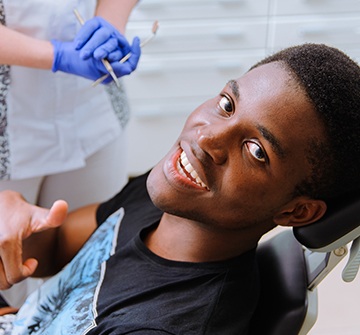 Even though your teenager has been practicing oral hygiene for years by now, it is still possible for them to miss hard-to-reach areas of the mouth. This includes the molars and premolars, two types of teeth that are at much higher risk of developing cavities due to their deep pockets being more likely to catch food debris.
With the help of dental sealants, they can have an extra layer of protection. Sealants are made from composite resin that is painted onto teeth and then cured so it hardens over their chewing surfaces. Not only are they tough and long-lasting, but they make it extremely difficult for cavity-causing bacteria to dig into the deep grooves of teeth. Application only takes a single appointment to complete, so why not give your teenager's oral health added insurance today?
Fluoride Treatment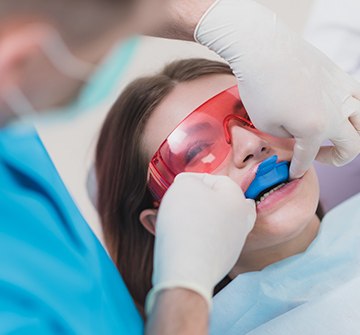 While bottled water may be convenient, chances are it doesn't contain the fluoride that teeth need to fight against bacteria and strengthen enamel. That's why we recommend consuming public drinking water (which is likely to be enriched with fluoride) and professional fluoride treatment at our dental office! Fluoride can make the difference between having a healthy smile and needing restorative treatment to repair teeth. By making sure it's present in your child's diet and in the oral hygiene products they use, you can lower their risk of developing cavities.
Tooth-Colored Fillings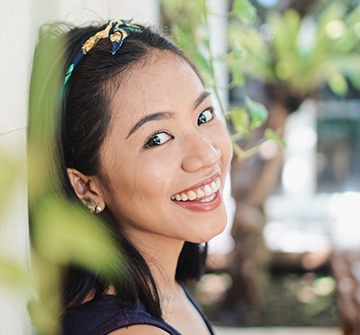 No one should have to go through their teenage years with cavities, but sometimes it's difficult to avoid them. If this ends up being the case for your teenager, don't worry, we have solutions to repair their smile. Using tooth-colored fillings made from color-matched composite resin, we can prevent future damage to their teeth without having to remove enamel in the process. This is because tooth-colored fillings are easy to mold inside of teeth compared to silver amalgam fillings. Additionally, your teen won't have to worry about the fillings being visible in their smile. They're even less sensitive to temperature, so they can eat their favorite foods without being constantly reminded of their fillings.
Safe Digital X-Rays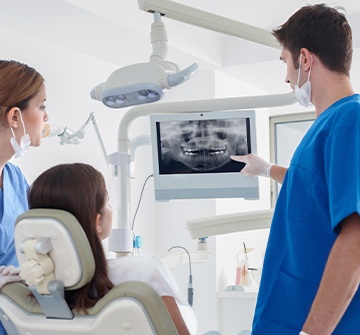 There are many things that can happen to your smile that the naked eye can't see. That's why we make use of the best dental technology to examine them more closely, including digital X-rays. Compared to traditional X-rays, digital forms ensure we quickly capture a detailed image of their tooth roots and jaw all while reducing radiation exposure by up to 80 percent along the way. Furthermore, there's no need for harsh chemicals to develop these photos, so the process is far more convenient.
Root Canals / Pulp Therapy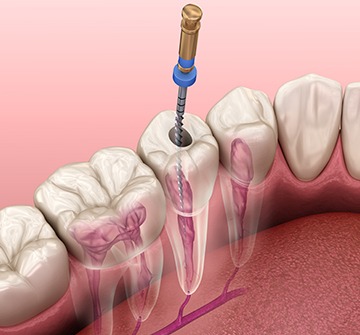 Whether your child is dealing with a bad toothache, they have painful sensitivity in their tooth or teeth, or they just experienced a severe dental injury, they could have developed a dental infection inside their tooth root as a result. When this is the case, you should get in touch with our dental office as soon as possible so they can be taken care of by our pediatric dental team. An emergency visit will not only get them out of pain sooner, but potentially save their tooth through services like root canal therapy.
With that said, teenagers who still have developing teeth should have pulp therapy performed instead. This helps us remove only damaged portions of pulp and leave behind the healthy areas.
Emergency Kid's Dentistry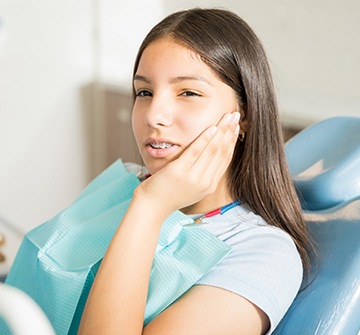 Is your child often on the go? If they happen to be quite active, especially in sports or other extracurricular activities that carry a risk for injury, they could be more likely to experience a dental emergency. Since these urgent issues can occur without any warning, we want to make sure we're here to help if they need professional care from our dental office. Not only will we work hard to get them out of discomfort, but we'll create a treatment plan that works to save their tooth and prevent the issue from coming back.
Dental Crowns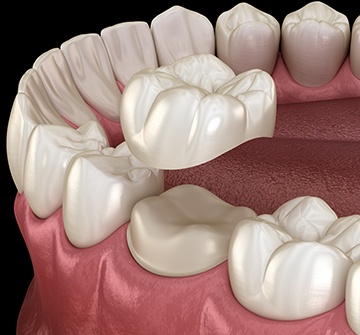 If teeth are suffering from decay, they are severely weakened, or they are incomplete, a dental crown can bring back their full function! Our Clinton dental office has the ability to design beautiful and highly personalized crowns for teenage patients in need of dental restoration. More often than not, these restorations can be designed and placed in just two appointments.
We start by capturing a detailed impression of your damaged tooth, then use it to create temporary crowns. They'll receive this at their initial appointment to protect their tooth and help them get used to their permanent crown. At their second appointment, we'll swap the temporary crown out once we get the permanent one back from our trusted dental lab, then make adjustments as necessary.
Tooth Extractions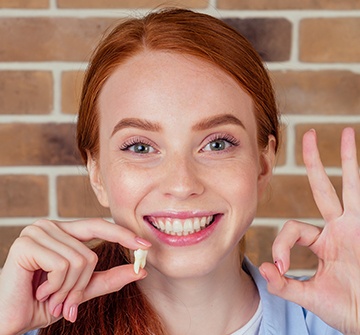 In some cases, a tooth extraction is the only way to protect your teenager's oral health. While this is never the first choice for our dentists, we will remove teeth if:
The tooth has advanced decay and restorative dentistry cannot resolve it
A major dental injury has happened, leaving the tooth severely cracked or fractured
Future orthodontic treatment is needed and there isn't enough space to accommodate it
Looking for ways to feel more relaxed during your tooth removal? With sedation dentistry available at our dental office, we can help your child's nervousness and anxiety melt away.
Athletic Mouthguards
When your teenager is playing sports, they need all the protective gear they can get. Whether it's from other players or projectiles, our pediatric dentists recommend a durable, high-quality mouthguard that is customized to fit exactly in your teenager's mouth. Not only do they last much longer than traditional mouthguards bought in-stores, but they fit comfortably and offer better protection. When you want your teen to play their best with confidence, a custom mouthguard is the best way to go.