Phase 1 Orthodontics – Clinton, MA
An Early Start to a Straight Smile
Nothing is more beautiful than your child's precious smile. As more and more of those little pearly whites begin to come in, you want to do everything you can to make sure they stay healthy. That's one of the reasons we encourage you to bring your child in for an orthodontic checkup by the time they're seven years old. By this time, our board-certified orthodontist will be able to evaluate your child's teeth, jaws, and overall oral development to determine if problems are likely to develop. Should we discover early signs of serious orthodontic issues, we can help them get an early start to a straight smile with Phase 1 Orthodontics in Clinton. Read on to learn more about this treatment and give us a call to schedule your child's next appointment today!
Why Choose Us For Phase 1 Orthodontics?
Years of Orthodontic Training & Experience
Board-Certified Pediatric Dentists with Specialized Training
Lifetime Guarantee for Our Orthodontic Patients
What Is Phase 1 Orthodontics?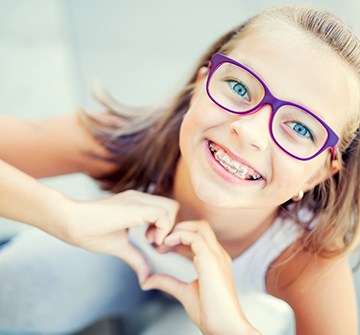 Braces aren't just for kids with all their permanent teeth. In fact, crooked baby teeth are often a strong indication that the adult teeth will come in crooked as well! Phase 1 Orthodontics is a treatment designed to address issues while your child is still growing. Not only will this set your child's smile up for a healthier start, but it will minimize future orthodontic problems they may encounter.
The most common signs that a child needs Phase 1 Orthodontics include:
Crooked, crowded, or uneven teeth
Teeth that stick out
Gaps between two or more teeth
Speech issues or frequently biting the inside of their mouth
Habits that influence dental development, like thumb sucking
Disproportionate or crooked jaw compared to the rest of their face
Whether your child has these symptoms or not, it's important to bring them in for an orthodontic consultation by the age of seven. We'll be able to take a closer look at their smiles to determine if Phase 1 Orthodontics could help them develop a healthier smile.
Why Is Phase 1 Orthodontics Important?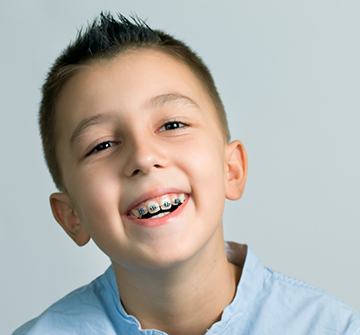 Bringing your little one in for an orthodontic consultation at the age of just seven years old may seem too young at first glance. Technically, you could wait until all their permanent teeth have come in and then have your teenager evaluated for braces. However, an early orthodontic consultation will allow us to spot problems as early as possible and start treatment right away. Phase 1 Orthodontics works as the bones in your child's face are still developing, which addresses orthodontic problems before they become severe. Waiting until your little one is older could mean more invasive treatments down the road.
While some general dentists can offer traditional braces, our orthodontists have advanced training in mitigating alignment issues as early as possible with specialized treatments. This will help make the entire process easier and smoother for your little one as they grow.
What Happens After Phase 1 Orthodontics?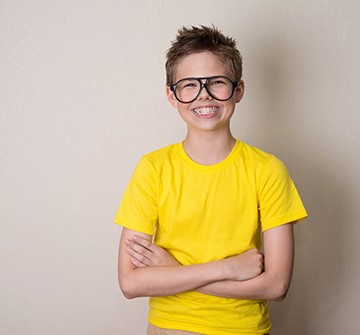 Once your child has finished Phase 1 Orthodontics, we'll see how their permanent teeth come in. If needed, we can move forward with Phase 2 orthodontics, which is a continuation of early treatment. Fortunately, thanks to the progress made by Phase 1 Orthodontics, any orthodontic treatment your child needs afterwards will likely be much shorter and less intense than typical. Phase 2 Orthodontics is not needed in every case, so your little one may be ready to show off their newly straightened smile right away!
At Simply Pediatric Dentistry & Orthodontics, we're dedicated to helping your child enjoy a happy, healthy, and beautiful smile for life. That's why we offer Phase 1 Orthodontics as well as our Orthodontic guarantee! Give us a call today to schedule your next appointment with us.