Traditional Braces – Clinton, MA
The Tried-and-True Teeth-Straightening Treatment
Over the years, several new orthodontic treatments (like Invisalign) have come on the market. While effective and discreet, traditional braces continue to be one of the most popular teeth-straightening solutions. Not only are they capable of addressing a wide range of orthodontic issues, but they also have helped millions and millions of patients transform their smiles and bites. If you are interested in learning more about traditional braces in Clinton, read on or get in touch with our friendly team!
Why Choose Simply Pediatric Dentistry & Orthodontics For Traditional Braces?
Friendly Orthodontists with 25+ Years of Experience
We Welcome Patients of All Ages
Affordable Treatment Options
How Do Traditional Braces Work?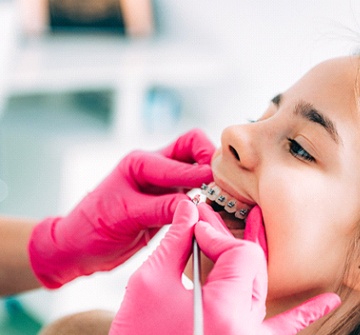 Traditional braces are one of the most effective and well-known orthodontic treatments, but how exactly do they work? Essentially, silver brackets are adhered to each tooth before the archwire is comfortably attached. To keep it in place, a series of elastic bands (the colorful part of the braces) are wrapped around them. This system ensures pressure is continually exerted onto the teeth, encouraging them to move closer and closer to their properly aligned positions. In as little as 12 months, you'll have the straight teeth and gorgeous smile you've been dreaming of.
What Orthodontic Issues Can Braces Fix?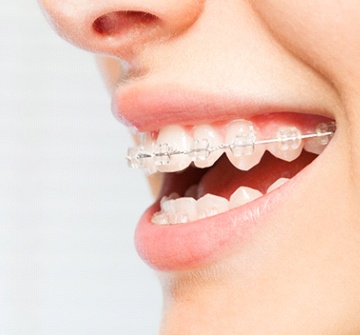 Thankfully, traditional braces can fix a wide range of common orthodontic issues, including:
Bite Misalignment
If your bite doesn't come together properly, then the look and function of your smile could be compromised. Fortunately, overbites, underbites, and crossbites are just a few of the many bite problems traditional braces can correct. In some cases, this involves the use of rubber bands, which help realign your jaw.
Crowded & Crooked Teeth
Overlapped teeth are one of the most common orthodontic problems. Not only can crooked teeth negatively impact your self-confidence, but they can also create unique crevices that can harbor bacteria and plaque, increasing your risk of developing cavities. The good news is the braces can gently guide your teeth into proper alignment, benefiting the appearance and health of your smile.
Gapped Teeth
Spaced-out teeth can also create spaces for plaque and other debris to hide in, adversely affecting your oral health. Fortunately, the brackets and wires of traditional braces can easily guide your teeth back together, providing you with a balanced, beautiful, and healthy smile.
Caring for Your Braces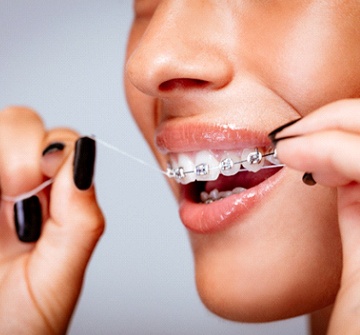 To stay on track with your treatment plan, it's of the utmost importance that you care for your braces properly. Fortunately, this task isn't too cumbersome. Here are a few best practices:
When brushing your teeth, brush each bracket as well (including the top and bottom)
Floss daily (using a floss threader can make this task significantly easier)
Get a dental checkup and cleaning every six months
Wear a mouthguard if you play sports or grind your teeth
Abide by the list of dietary restrictions (i.e., no caramel apples, popcorn, carrots)
Quit unhealthy dental habits, like chewing on ice