Dental Sealants – Clinton, MA
Keep Your Child's Smile Cavity-Free
Did you know that cavities are one of the most common chronic diseases in the U.S.? According to the Centers for Disease Control and Prevention, roughly 20% of children between the ages of 6 and 11 have untreated tooth decay. Unfortunately, dental problems like this can negatively impact both the look and function of your child's smile. Don't worry – there is good news too. Dental sealants are a preventative treatment that can keep food debris and harmful bacteria away, effectively keeping your child's smile cavity-free. Keep reading to learn more, or get in touch with our team to schedule an appointment!
Why Choose Simply Pediatric Dentistry & Orthodontics for Dental Sealants?
Kind, Caring, and Professional Team
Modern Dental Technology for Better Comfort
Morning, Lunchtime & Evening Appointments
What are Dental Sealants?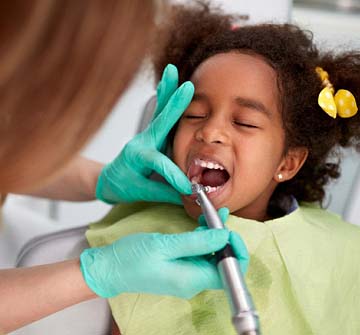 Dental sealants are well-known for their ability to protect children's teeth from cavities, but what exactly are they? Basically, they are a thin, protective coating of a clear plastic compound. When meticulously applied over the pits and grooves of your child's teeth, they prevent food particles and other debris from settling into the crevices, lowering their chances of developing a cavity.
Who Should Consider Dental Sealants?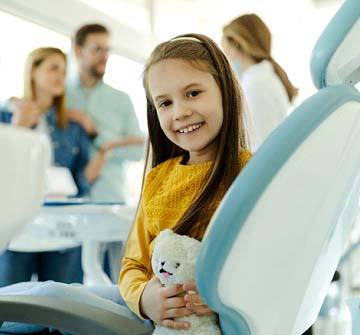 Although dental sealants can benefit both adults and kids alike, this treatment is usually recommended for children who are still learning how to care for their smile properly. Since their back teeth are hard to reach, their pediatric dentist in Clinton will most likely recommend this preventive approach around the age of six (this is usually when their first molars come in). Fortunately, dental sealants can be placed on both primary and permanent teeth, ensuring they have the highest likelihood of keeping a cavity-free smile throughout the years!
How Are Dental Sealants Placed?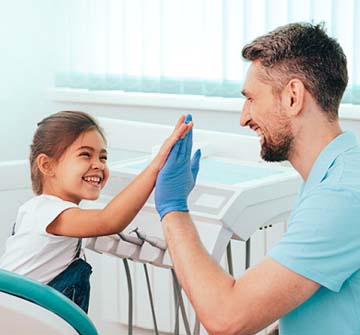 Dental sealants are usually placed during your child's routine checkup and cleaning, and the entire process takes no more than 30 minutes. Our dentist for kids in Clinton will simply paint a thin layer of the sealant onto the surfaces of each tooth being treated. From there, they will use a low-heat curing light to solidify the material. With proper care, the dental sealant will remain in position and effective for at least a year.
What are the Benefits of Dental Sealants?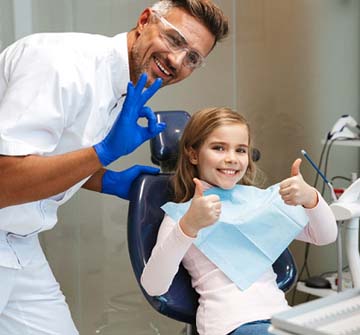 Today, dental sealants are one of the most popular children's dental treatments, and it's not hard to see why! Here are a few of the many benefits it provides:
Improved oral health – Since the dental sealants provide an added layer of protection to your child's teeth, they can enjoy strong teeth and healthy gums throughout the years.
Boosted confidence – Having a cavity at every six-month checkup and cleaning can be discouraging. Luckily, dental sealants can prevent that from happening as your child builds their proficiency in caring for their smile.
Better dental office experiences – In short, children with fewer cavities are much more likely to genuinely enjoy visiting the dentist! Coming in for a quick checkup and refreshing cleaning is much more preferable than sitting in the dental chair for over an hour while their dentist works on treating multiple cavities.