Special Needs Dentistry – Clinton, MA
All Children Deserve Quality Dentistry
Creating a safe and welcoming environment for all children, including those with sensory issues, autism, behavioral impairments, developmental disorders, or other special conditions is a top priority for our dentists at Simply Pediatric Dentistry & Orthodontics. Not only has our team completed extensive training in special needs dentistry, but they can provide your child with the treatments they need regardless of what their special needs may entail. To learn how we accommodate your child and ensure they can leave the dental office with a happy and healthy smile, call our dental office to schedule an appointment with us today for special needs dentistry in Clinton, MA!
Why Choose Simply Pediatric Dentistry & Orthodontics for Special Needs Dentistry?
Patients of All Ages are Welcome to Visit
Expert Team Trained Specifically to Help Special Needs Patients
Multiple Sedation Options Available
Special Children Need Special Accommodations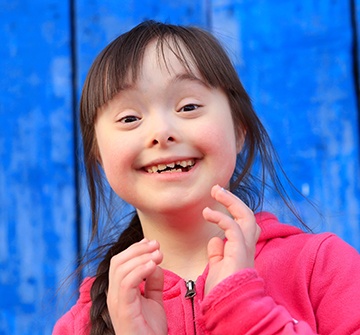 When you're forced to juggle multiple priorities because you're caring for your child with special needs, oral health can easily be left behind. However, it's worth mentioning that children with special needs need attention to their oral health more than those who do not since they tend to be at higher risk of developing problems like tooth decay and gum disease. These problems largely appear due to physical difficulties that affect their ability to brush and floss on their own. In other instances, medications they are taking can also lead to unexpected consequences to their oral health.
How We Can Help Your Special Needs Child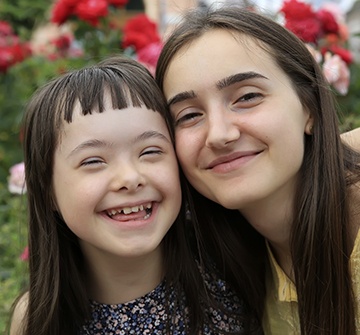 For starters, pediatric dentists are used to working with parents directly to ensure they know the best preventive steps to take for their child's oral health. For example, they may require strong oral hygiene routines at home or additional preventive services, including dental sealants or fluoride therapy.
If you have a son or daughter that needs restorative dentistry, we're more than happy to create a warm, caring, and friendly environment for more complex treatments. Additionally, our dental office uses sedation dentistry if needed. We can't wait to meet your family soon!
Sedation Dentistry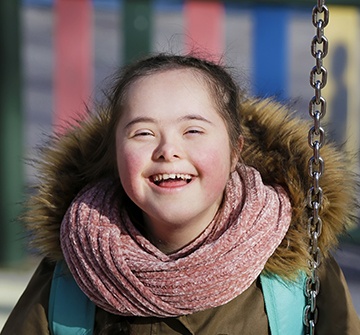 Sedation dentistry can be a big help when patients need a little extra push to get comfortable and feel relaxed once they're in the dental chair. In our dental office in Clinton, you can choose from multiple sedation options for your child, whether it be mild options like nitrous oxide, moderate solutions like oral conscious sedation, or general anesthesia for advanced cases that make extensive dental treatments easier to complete. Regardless of what you choose, we make sure your child's safety is met first and foremost.