Invisalign– Clinton, MA
Discreetly Achieve the Smile of Your Dreams
Are you unhappy with your smile, but don't want to commit to months or years of metal braces? You're not alone. Fortunately, our team at Simply Pediatric Dentistry & Orthodontics has a solution: Invisalign in Clinton. With their innovative clear aligners, you can discreetly achieve the smile of your dreams – in as little as 12 months too! Keep reading to learn more, or get in touch to schedule an initial consultation.
Why Choose Simply Pediatric Dentistry & Orthodontics for Invisalign?
Caring Orthodontists with 20+ Years of Experience
Personalized Treatment Plans That Deliver Beautiful Results
We Offer Morning, Afternoon, & Lunchtime Appointments
How Invisalign Works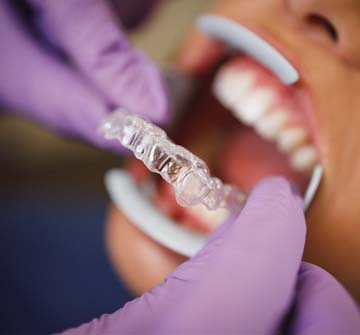 Despite Invisalign being a household name, few patients are familiar with how this discreet teeth-straightening treatment works. In short, the clear aligners are designed to incrementally move your teeth over the course of your treatment, each tray picking up where the previous one left off. Our skilled orthodontist, Dr. Sam Alkhoury, will meet with you periodically to confirm your teeth are "tracking" correctly and provide you with your next set of trays.
Indications for Invisalign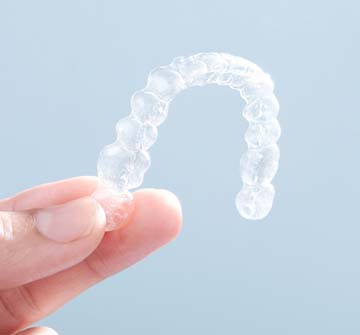 Over the last two decades, Invisalign has helped patients address the below orthodontic issues:
Crowded Teeth
Overlapped teeth take a toll on the appearance of your smile and your oral health. After all, food particles and other debris can easily get caught in the crevices, making you significantly more likely to develop dental problems like gum disease. The good news is that Invisalign's clear aligners can guide your teeth into a healthier, more aesthetically pleasing position.
Gaps Between Teeth
Spaced-out teeth are another orthodontic issue that patients turn to Invisalign to correct. Since the gaps pose the same risk to your oral health as overlapped teeth, closing the space with Invisalign is the best choice for the health and appearance of your smile.
Bite Alignment
Overbites, crossbites, and open bites are a few of the many bite alignment issues that can make it difficult for you to smile confidently, chew properly, and speak clearly. Fortunately, our orthodontists in Clinton can use Invisalign to correct improper bite alignment.
The Benefits of Invisalign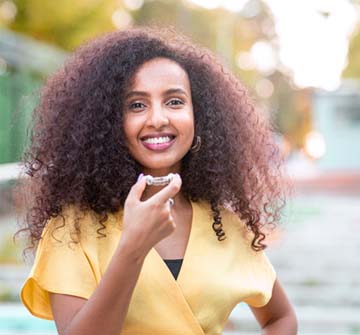 Our skilled orthodontists in Clinton is proud to offer complete orthodontics, from traditional braces to Invisalign. As a result, orthodontic issues of any kind can be addressed right here at Simply Pediatric Dentistry & Orthodontics. With that being said, there are some distinct benefits of Invisalign, including:
Discreet treatment.
Quicker results (on average).
Removable trays.
Easy oral care.
No dietary restrictions.
Fewer appointments.
Understanding the Cost of Invisalign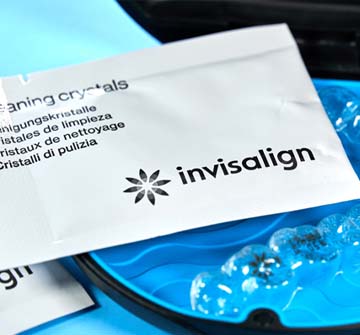 Invisalign isn't a one-size-fits-all treatment, so there is no one-size-fits-all answer when it comes to price. There are, however, a few important factors that will play a role in the cost, like the severity of your orthodontic issues, whether you are straightening both arches of teeth, etc. Don't worry though – our team will review all of these and more at your initial consultation before providing you with a price estimate. That way, you can confidently make an informed decision and plan accordingly.
Factors That Affect the Cost of Invisalign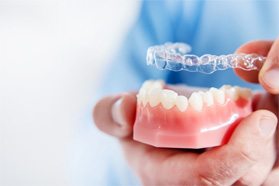 As previously mentioned, the cost of Invisalign in Clinton isn't the same from patient to patient. That's because each smile is unique! As a result, our skilled orthodontists will need to consider several important factors beforehand, including:
The severity of your misalignment
How many aligners you'll need
If additional accessories are necessary, like rubber bands
Another important component that patients often forget is compliance. Rules like the 22-hour-a-day wear time may seem like an inconvenience at first, but they are in place to help you get the results you desire as quickly as possible. So, make sure to prioritize your orthodontist's instructions throughout your entire treatment!
Invisalign vs. Smile Direct Club™: Which Costs More?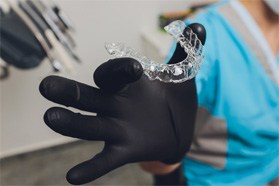 Have you seen the advertisements for Smile Direct Club™ and other DIY braces options? If so, you've probably seen the $2,000 price tag and wondered if Invisalign comes with a higher cost. In short, the answer is "yes." However, it's well worth it! Each Invisalign treatment is overseen by a licensed dental professional, starts with a thorough initial exam, and includes periodic check-in appointments designed to make sure your teeth are tracking properly. Sadly, the same cannot be said for DIY braces. That's why the mail-order route is so dangerous – it has the potential to negatively affect your wallet, your smile, and your oral health!
Does Dental Insurance Cover Invisalign?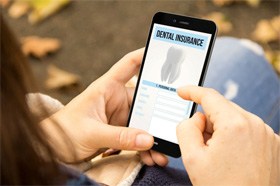 Sometimes, yes! As a result, we encourage each of our patients to take a look at the fine print on their dental plan. If you're having a hard time understanding your benefits, then don't hesitate to get in touch with your provider directly. Otherwise, you can talk to our team during your consultation. We'd be more than happy to help you understand your available coverage and answer any questions you have.
Options for Making Invisalign Affordable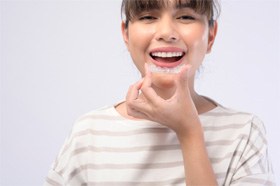 If you don't have dental insurance, you might automatically assume that Invisalign in Clinton won't fit into your budget. The good news is that there are other financial solutions available, like flexible financing. So, don't assume that achieving your smile goals is "too expensive!"
Invisalign FAQs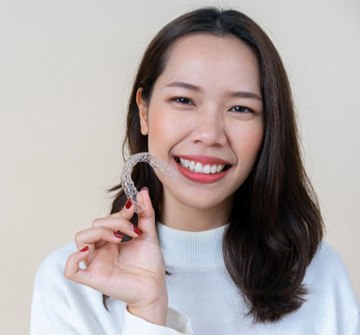 From the benefits of Invisalign to the orthodontic issues it can correct, we've covered a lot of important information on this page. Of course, if you still have a few questions on your mind, we'd love to help you find the answers! In addition to getting in touch with our team to schedule an appointment, you can read on to learn the answers to a few frequently asked questions about Invisalign in Clinton.
How Long Does Invisalign Take?
Since Invisalign isn't a one-size-fits-all treatment, there isn't a one-size-fits-all timeline. In fact, there are numerous factors that will impact the length of your treatment, including the severity of the orthodontic issues at hand. With all that said, the average timeline is around 12-18 months, which is significantly shorter than traditional braces.
What Happens After Invisalign?
While orthodontic treatments like Invisalign can straighten your teeth, they can't keep them there permanently. To prevent orthodontic relapse (the phenomenon where your teeth begin to drift back to their previous positions), our Clinton orthodontist will provide you with a retainer. This custom-made appliance will help your teeth "set" in place while also preventing any unwanted movement down the line. For the best results, you should make wearing it nightly a lifelong best practice!
What if My Invisalign Broke?
If one of your trays broke, don't panic. Instead, call your orthodontist right away. Once they've reviewed your treatment plan, they will share with you the best course of action. For example, if you were only a day away from moving to your next trays, they may recommend simply moving onto your next set of aligners. Note: do not attempt to repair your aligners with a household item (like superglue) or move onto the next set of trays without your orthodontist's approval.
Can You Eat with Invisalign?
Since Invisalign doesn't come with any dietary restrictions, you can eat whatever you'd like throughout your treatment! With that being said, it's still a good idea to fill your plate with smile-friendly foods, like fresh fruit and vegetables. This will help reduce your chances of developing a cavity or gum disease, which can delay your treatment timeline. It's also smart to avoid extremely crunchy, sticky, and hard foods that can cause one of your attachments to fall off.
What Are Invisalign Attachments?
Invisalign attachments are little pieces of tooth-colored resin that are adhered to the front-facing surface of your teeth. Don't worry – they don't damage or alter your enamel in any way. In cases of moderate to severe malocclusion, they simply give the trays something to grip onto, allowing for greater tooth movement.