Invisalign– Clinton, MA
Discreetly Achieve the Smile of Your Dreams
Are you unhappy with your smile, but don't want to commit to months or years of metal braces? You're not alone. Fortunately, our team at Simply Pediatric Dentistry & Orthodontics has a solution: Invisalign in Clinton. With their innovative clear aligners, you can discreetly achieve the smile of your dreams – in as little as 12 months too! Keep reading to learn more, or get in touch to schedule an initial consultation.
Why Choose Simply Pediatric Dentistry & Orthodontics for Invisalign?
Caring Orthodontists with 20+ Years of Experience
Personalized Treatment Plans That Deliver Beautiful Results
We Offer Morning, Afternoon, & Lunchtime Appointments
How Invisalign Works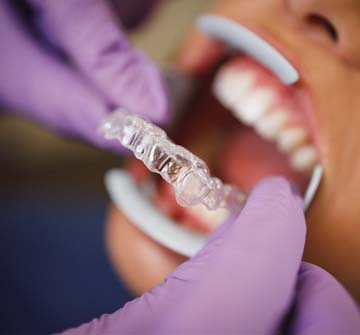 Despite Invisalign being a household name, few patients are familiar with how this discreet teeth-straightening treatment works. In short, the clear aligners are designed to incrementally move your teeth over the course of your treatment, each tray picking up where the previous one left off. Our skilled orthodontist, Dr. Sam Alkhoury, will meet with you periodically to confirm your teeth are "tracking" correctly and provide you with your next set of trays.
Indications for Invisalign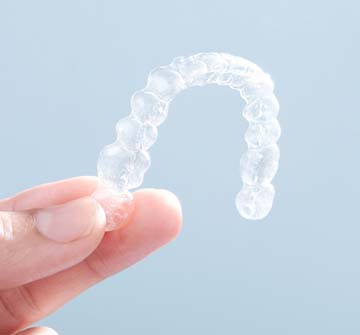 Over the last two decades, Invisalign has helped patients address the below orthodontic issues:
Crowded Teeth
Overlapped teeth take a toll on the appearance of your smile and your oral health. After all, food particles and other debris can easily get caught in the crevices, making you significantly more likely to develop dental problems like gum disease. The good news is that Invisalign's clear aligners can guide your teeth into a healthier, more aesthetically pleasing position.
Gaps Between Teeth
Spaced-out teeth are another orthodontic issue that patients turn to Invisalign to correct. Since the gaps pose the same risk to your oral health as overlapped teeth, closing the space with Invisalign is the best choice for the health and appearance of your smile.
Bite Alignment
Overbites, crossbites, and open bites are a few of the many bite alignment issues that can make it difficult for you to smile confidently, chew properly, and speak clearly. Fortunately, our orthodontists in Clinton can use Invisalign to correct improper bite alignment.
The Benefits of Invisalign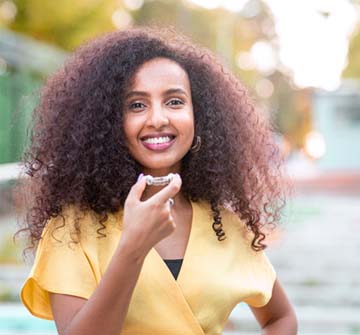 Our skilled orthodontists in Clinton is proud to offer complete orthodontics, from traditional braces to Invisalign. As a result, orthodontic issues of any kind can be addressed right here at Simply Pediatric Dentistry & Orthodontics. With that being said, there are some distinct benefits of Invisalign, including:
Discreet treatment.
Quicker results (on average).
Removable trays.
Easy oral care.
No dietary restrictions.
Fewer appointments.
How Much Does Invisalign Cost?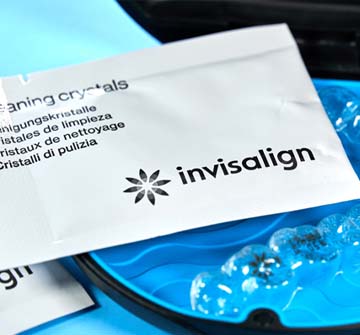 Invisalign isn't a one-size-fits-all treatment, so there is no one-size-fits-all answer when it comes to price. There are, however, a few important factors that will play a role in the cost, like the severity of your orthodontic issues, whether you are straightening both arches of teeth, etc. Don't worry though – our team will review all of these and more at your initial consultation before providing you with a price estimate. That way, you can confidently make an informed decision and plan accordingly.